WELCOME TO IAFEI
The International Association of Financial Executives Institutes or IAFEI is a private non-profit and non-politcal association of Financial Executives Institutes from all over the world. Founded in 1969, IAFEI currently has 20 Member Institutes in the Americas, Asia, Europe and the Middle East, with a total membership of over 17,000 financial executives.
IAFEI aims to:
build and improve mutual understanding internationally among financial executives through the exchange of financial information, experience and ideas;
provide a basis for international cooperation among financial executives toward making financial systems and regulations more uniform, compatible and harmonious worldwide;
promote ethical considerations in the practice of financial management throughout the world.

---
WELCOME TO THE NEW OFFICERS OF THE IAFEI EXECUTIVE COMMITTEE
FOR THE YEAR 2016

Chairman: Fausto Cosi (ANDAF-Italy)
Vice Chairman: Eduardo Francisco (FINEX-Philippines)
Secretary: Lucia Fracassi (ANDAF-Italy)
Treasurer: Saiful Haq Manan (IFEA-Indonesia)
Area President for the Americas: Juan Alfredo Ortega (IMEF-Mexico)
Area President for Asia: Hiroaki Endo (JACFO-Japan)
Area President Europe, Middle East & Africa: Mr. Armand Angeli (DFCG-France)
---
WELCOME TO THE NEWEST MEMBERS OF IAFEI
The IAFEI Board of Directors recently approved the application for IAFEI membership of the financial executives institutes from:
Argentina: Instituto Argentino de Ejecutivos de Finanzas (IAEF)
Brazil: Instituto Brasileiro de Executivos de Finanças (IBEF)
---
VIETNAM CFO FORUM 2015 / IAFEI ASIAN DAY - 24 NOVEMBER 2015
| | |
| --- | --- |
| | The Vietnam Chief Finance Officers Club (VCFO Club), the International Association of Financial Executives Institutes (IAFEI), the Japan Association of Chief Finance Officers (JACFO) and the Association of Chartered Certified Accountants (ACCA) co-hosted the Vietnam CFO Forum 2015 / IAFEI Asian Day with the theme, "FINANCIAL MANAGEMENT FACES CURRENT CURRENCY CONTEXT" at the Sheraton Saigon in Ho Chi Minh City on November 24, 2015. Read more... |
---
WELCOME TO THE NEWEST MEMBERS OF IAFEI:
SAIBA-SOUTH AFRICA & COGEREF-TUNISIA
During the IAFEI meetings held on 13 October 2015 in Milan, Italy, the Board of Directors approved the applications of the Southern African Institute for Business Accountants (SAIBA) - South Africa and Association Tunisienne des Contrôleurs de Gestion et des Responsables Financiers (COGEREF) - Tunisia to become members of IAFEI.
For more information about our new members, please visit their websites at www.saiba.org.za and www.cogeref.org
---
45TH IAFEI WORLD CONGRESS IN MILAN ITALY - OCTOBER 14-16, 2015
INNOVATION: THE QUEST FOR COMPETITIVENESS

Improving companies' competitiveness through their capacity to innovate. This was the central theme of the 45th IAFEI World Congress organinised by ANDAF in Milan from 14 to 16 October 2015. The works of the congress can be consulted in full on the ANDAF website (as a video), but, as is traditional, we provide a short summary in these pages. Read more...
---
PAST IAFEI CHAIRMAN HIROSHI YAGUCHI ADDRESSED THE 43RD NATIONAL CONFERENCE OF THE PHILIPPINE ASSOCIATION OF COLLEGIATE SCHOOLS IN BUSINESS (PACSB)
| | |
| --- | --- |
| | The founder of Japan Association of Chief Finance Officers (JACFO) and former Chairman of the International Association of Finance Executives Institutes (IAFEI) Hiroshi Yaguchi addressed the 43rd National Conference of the Philippine Association of Collegiate Schools in Business (PACSB) on April 24, 2015 at Hotel Dominique in Tagaytay City. Mr. Hiroshi made a presentation on Finance & Accounting Skills & Standards, an accreditation initiative being rolled out in Asia. Read more... |
---
IN MEMORY OF ROMANO GUELMANI
| | |
| --- | --- |
| | On 28 December 2014, our friend Romano Guelmani passed away after a brief struggle with illness. Romano recently celebrated his 74th birthday, having dedicated many years of activity working for the ANDAF, in numerous roles. He was a past President of our Governing Board, past President of our Advisory Council, and up to today acted as Assistent to the Chairman and President of the Board of Directors of ANDAF Servizi srl. |
---
VIETNAM CFO FORUM 2014 - NOVEMBER 25
| | |
| --- | --- |
| | The Vietnam CFO Forum 2014 on the theme of "Building Success From Failure" was hosted by Vietnam Chief Financial Officers (VCFO) in cooperation with Japan Association for CFOs (JACFO) and the Association of Chartered Certified Accountants UK (ACCA) on 25 November 2014 at Lotte Legend Hotel, Ho Chi Minh City. This is the 6th consecutive year the forum has been hosted. Read more... |
---
44th IAFEI WORLD CONGRESS, MANILA PHILIPPINES 15-17 OCTOBER 2014
IAFEI held it's 44th IAFEI World Congress in Manila, Philippines on 15-17 October 2014. This year's congress was hosted by the Philippine institute, the Financial Executives Institute of the Philippines (FINEX).

Watch this exciting video covering the activities from Day 0 (Oct 15) and Day 1 (Oct 16). CLICK HERE Photos: CLICK HERE
The Financial Executives Institute of the Philippines (FINEX) hosted the IAFEI World Congress for the 4th time at the Makati Shangri-la Hotel, Manila Philippines. The congress was well attended with about 300 delegates from FINEX and 34 foreign delegates from Canada, Chinese Taiwan, France, Germany, Italy, Japan, Mexico, Russia and Vietnam.
OCTOBER 15 - IAFEI MEETINGS, TOUR OF COCONUT PALACE AND WELCOME COCKTAILS
The IAFEI Executive Committee meeting was held in the morning of October 15 and this was followed by the Board of Directors Meeting during lunch and onwards. After the meeting, the foreign delegates together with some members of the FINEX Board and organizing committee went to the Coconut Palace, the official residence of the Vice President of the Philippines, Jejomar Binay. Read more...
OCTOBER 16 - DAY 1 - OPENING CEREMONIES, KEYNOTE SPEECH AND TECHNICAL SESSIONS
The 44th IAFEI World Congress was officially opened with the presentation of colors which was a parade of the IAFEI member institutes' banners and the flags of FINEX, IAFEI and the Philippines. After the invocation and the Philippine National Anthem, FINEX President Edmundo Soriano and Chairman Luis Ortiz-Hidalgo welcomed the delegates to the IAFEI World Congress. Ms. Carmen Seriña, the Chairperson of the Organizing Committee, gave an overview of the congress. Read more...
OCTOBER 17 - DAY 2 - BREAKFAST WITH ASIAN LEADERS AND MORE TECHNICAL SESSIONS
Asian IAFEI leaders from Chinese Taiwan, Japan, the Philippines and Vietnam met during breakfast on the 2nd day of the World Congress to exchange updates and views on IAFEI matters and to discuss initiatives that will strengthen IAFEI in Asia. Read more...
PRESENTATION MATERIALS: CLICK HERE
---

ASSOCIAZIONE NAZIONALE DIRETTORI AMMINISTRATIVI E FINANZIARI (ANDAF) XXXVIII NATIONAL CONGRESS, 24-25 OCT. 2014, FLORENCE, ITALY
ANDAF, the Italian institute, concluded on October 25th its two day national congress in Florence. ANDAF is currently chaired by Fausto Cosi, Vice-Chairman, IAFEI. These two days were filled with keynote speeches and round table discussions on the issues faced by the local CFO's in Italy and Europe, and also with social and cultural events. Read more

Watch the video of Chairman Luis Ortiz-Hidalgo's speech Click here
---
WELCOME TO THE NEWEST MEMBERS OF IAFEI
The IAFEI Board of Directors recently approved the application for IAFEI membership of the financial executives institutes from:
Greece: Hellenic Institute of Financial Management (EIOD)
Russia: Russian Club of Financial Directors (RCFD)
---
LINKS TO ACCOUNTING WEBSITES:

---
IAFEI EXTERNAL AUDITOR: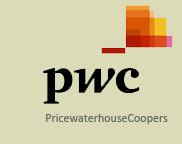 INTERNATIONAL
EVENTS OF INTEREST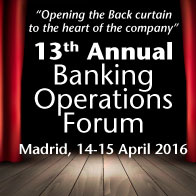 For more details about events in Europe & Africa, contact Armand Angeli at email address: armand.angeli@orange.fr or
telephone no.: +33 (0)6 0984 39 69
For events in Asia, contact Hiroaki Endo at email address: akiendo3@gmail.com or telephone no.: +81-3-6758-3851
IAFEI LATEST NEWS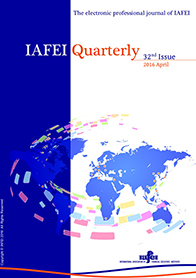 NEW! IAFEI Quarterly 32nd Issue is now available!
CLICK HERE
46th IAFEI World Congress: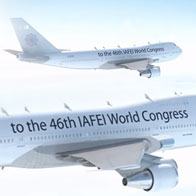 15,16,17 September 2016 Moscow RUSSIA
Click image to view video presentation.
FEATURED ARTICLE
BUILDING NETWORKS FOR FINANCE PROFESSIONALS
by Dr. Conchita Manabat
Tweets by @IAFEI_cfo